Preparation
MVM bridge is a cross-chain smart contract platform that helps decentralized wallet users to use Mixin Network through MVM. Please visit the pageopen in new window. You will see a page like this: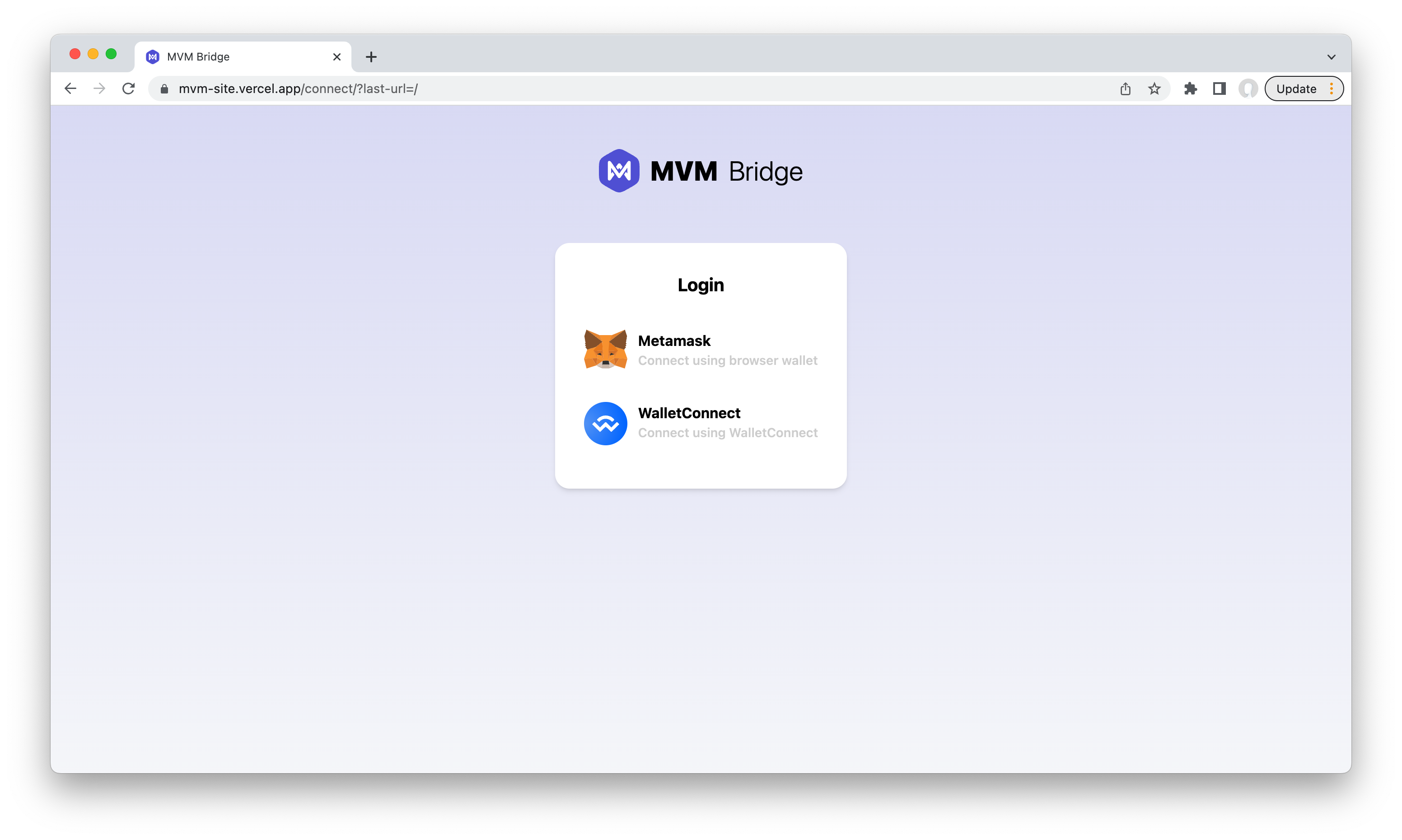 MVM provides two ways to connect your decentralized wallets:
Metamask
You can install the Metamask extension for Chrome browseropen in new window. If you're new to Metamask, the article Getting start with Metamaskopen in new window may help you start using it.
WalletConnect
You can connect the wallet by scanning the QR code or the following wallet that ConnectWallet supports.